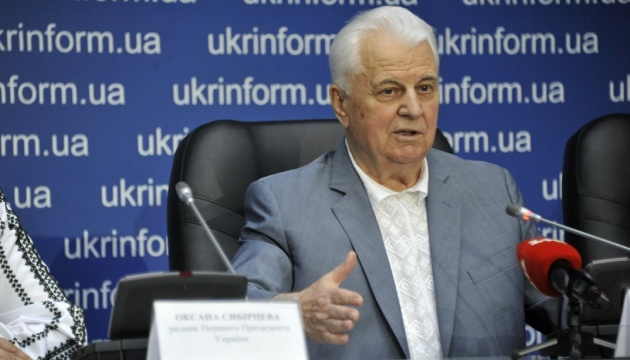 Former president Kravchuk believes that Minsk format should be changed
There is a need to change the so-called "Minsk format" of negotiations on the settlement of the conflict in Donbas.
First president of Ukraine Leonid Kravchuk said this in an interview with Radio Liberty.
"The second step [to stop the war in Donbas] is to change or to fill the "Minsk format" with other content. I consider the following options: go to the "Budapest format" or to fill the "Minsk format" with other possibilities," he said.
He also believes that the leaders of two states have to hold a meeting as the situation in Donbas is the hand of the Kremlin. According to Kravchuk, the termination of the war formally depends on Russian President Vladimir Putin.
In his opinion, having a neighbor like Russia, Ukraine has to join NATO.
Kravchuk also believes that Ukraine will "return Crimea when Russia is not able to rule the peninsula."
ish