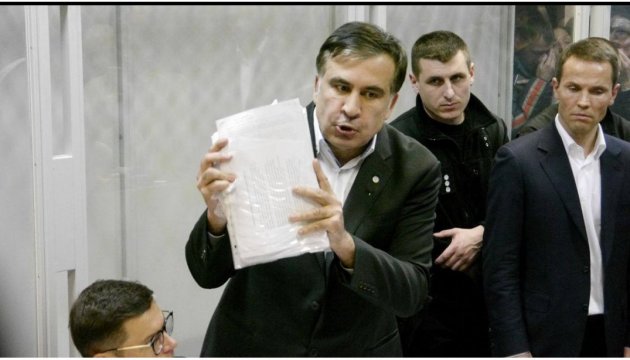 Saakashvili sentenced to three years in prison in Georgia
A Tbilisi court sentenced former Georgian president Mikheil Saakashvili to three years in prison.
This is reported by Georgia Online portal.
"Judge of the Tbilisi City Court Georgi Arevadze announced a judgment in the Sandro Girgvliani case in connection with the former president case. The judge found Saakashvili guilty and sentenced him to three years in jail in absentia," the statement reads.
The investigation revealed that Saakashvili promised then Chief of the Constitutional Security Department to illegally pardon the persons convicted of the murder of Sandro Girgvliani - Geronti Alania, Mikheil Bibiluridze, Avtandil Aptsiauri and Aleksandre Gachava and later pardoned them independently from the Pardon Commission.
Irakli Nadareishvili, the prosecutor of the case, explains that as a result of the decision made by Strasburg Court, Georgia was commissioned to re-investigate Gvirgvliani case.
"According to the results of this investigation, eight persons have been found guilty, including Saakashvili and other former high-rank officials," he stated.