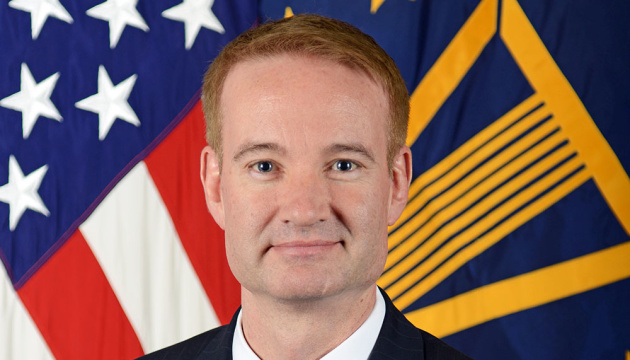 West should create fund for Ukraine with $6 bln per year - Carpenter
The mechanisms of the market provide the most powerful incentives for reform, particularly when augmented by political conditionality, former U.S. Deputy Assistant Secretary of Defense for Russia, Ukraine and Eurasia Mike Carpenter has written in an article for Foreign Policy entitled "Ukraine Needs U.S. Help to Fight Corruption," according to Voice of America.
He said that the precedents could be found in Ukraine's own neighborhood, in countries like Poland, Romania, and Lithuania.
Carpenter is convinced that by providing Ukraine with defensive antitank weapons, the Trump administration has taken an important step towards helping the country defend itself against Russian aggression. Now that Ukraine's military is stronger and can hold the line against Russian forces, corruption has arguably emerged as the greatest threat to Ukraine's sovereignty and Euro-Atlantic aspirations, the author of the article said.
The Kremlin understands this better than anyone, according to Carpenter. "The Kremlin strategists initially failed to anticipate that Russia's invasion would galvanize a more cohesive Ukrainian national identity and sense of civic responsibility, especially among the younger generation. But now Moscow has adjusted. Where tanks and mortars failed, Russia's political technologists are now counting on the nonlethal but potentially more potent and subversive weapon of corruption to weaken Ukraine internally," he writes.
The researcher recalls that the Obama administration sent FBI, Department of Justice, and State Department experts to Ukraine to help create from scratch an independent National Anti-Corruption Bureau, an independent National Agency on Corruption Prevention, and an independent Specialized Anti-Corruption Prosecutor's Office. In addition, the United States is providing the expertise to create a new patrol police in local communities across Ukraine.
He recalled that former U.S. Vice President Joe Biden, for example, insisted repeatedly that Ukraine's leaders create independent anti-corruption institutions to prevent and prosecute graft.
Carpenter believes that the new administration must apply its diplomatic leverage, giving the message that Western support is based on conditions, so Ukraine either agrees to fight corruption or loses support.
On the military front, the United States can further augment its enhanced leverage by continuing to expand and upgrade its training program, Joint Multinational Training Group-Ukraine. This training mission currently graduates five land forces battalions and one special operations battalion annually.
Enhanced training would be a real game-changer and far more significant than a few hundred antitank missiles (though, to be clear, weapons are needed too).
The United States can also urge European partners and allies to step up and call on NATO members to provide weapons to Ukraine, the researcher said.
It will also mean beginning serious discussions with the EU on a Western-managed investment fund as a means to encourage deeper anti-corruption reforms.
According to Carpenter's estimates, the amount of capital required to stand up this investment fund - somewhere on the order of $6 billion annually - is quite modest in comparison with the EU's $378 billion European Fund for Strategic Investments.