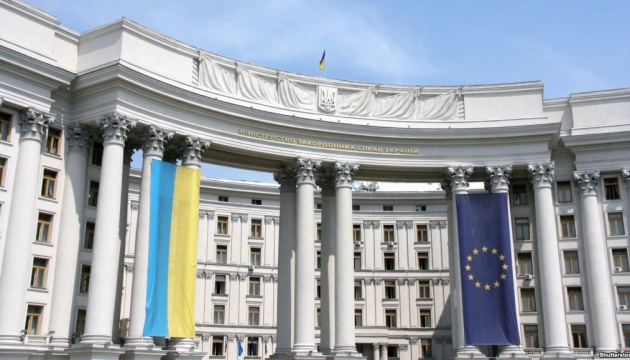 Foreign Ministry, SBU warn Ukrainians against traveling to Russia due to provocations by Russian special services
The Foreign Ministry of Ukraine warns against trips to Russia in connection with the systematic provocations by Russian special services against Ukrainian citizens, confirmed and documented by the Security Service of Ukraine (SBU).
The Department of Consular Service of the Foreign Ministry reported this on Twitter.
"Trips of Ukrainians to Russia are often a one-way trip. It is confirmed and documented. Is it worth risking your own freedom and torturing your relatives!?" the report reads.
The SBU confirmed that Ukrainian citizen Oleh Nehoda, a participant in the anti-terrorist operation (ATO) in eastern Ukraine, who traveled to Russia to visit his relatives, was illegally detained in Moscow.
ish