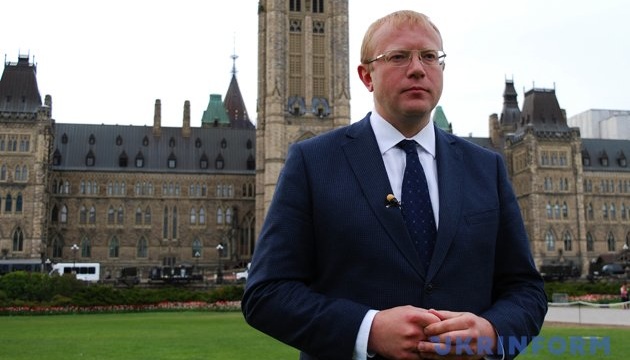 Ukraine to significantly strengthen its diplomatic presence in North America this year
Opening of the Consulate General of Ukraine in Edmonton is one of the main priorities of the Ukrainian Embassy in Canada for this year.
Ukrainian Ambassador to Canada Andriy Shevchenko said this in a commentary to an Ukrinform correspondent.
"A very pleasant plan for the next year is opening of the Consulate General of Ukraine in Edmonton, the capital of the Canadian province of Alberta. Ukraine should have made this decision a long time ago, and I very much hope that we will witness its magnificent implementation in 2018," Shevchenko said.
According to him, the new Consulate General "will significantly strengthen Ukraine's diplomatic presence both in Canada and North America as a whole."
"There are more than 300,000 Canadians of Ukrainian origin living in Alberta and opening of the diplomatic mission is a very symbolic gesture towards our community throughout Western Canada. In addition, it is a critically important region from the economic perspective," the ambassador added.
He stressed that Ukraine would also focus on interacting with Canada as the G7 chair.
ol