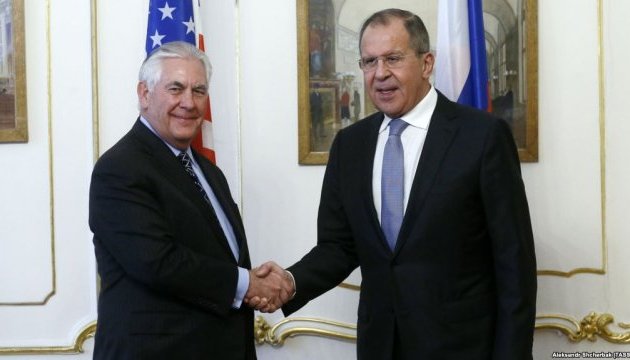 U.S. calls on Russia to return its representatives to JCCC
Russia should return its representatives to the Joint Center for Control and Coordination (JCCC) that was set up to ensure the ceasefire regime and to stabilize the situation in Donbas.
U.S. Secretary of State Rex Tillerson and Russian Foreign Minister Sergei Lavrov discussed this during a telephone conversation, the website of the U.S. Department of State reported.
"Noting the U.S. concern over the rising violence in eastern Ukraine, the Secretary requested that Russia return its representatives to the Joint Center on Coordination and Control and lower the level of violence," the statement reads.
In addition, the parties discussed the issues related to the DPRK's destabilizing nuclear program and emphasized that neither the United States nor Russia accepts the DPRK as a nuclear power. "Both sides agreed that they will continue to work toward a diplomatic solution to achieve a denuclearized Korean peninsula," the Department of State noted.
The sides also discussed the importance of supporting the Geneva process to achieve a peaceful resolution of the Syrian conflict.
ish