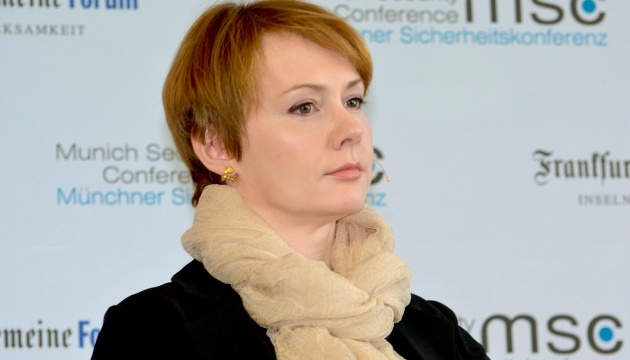 Foreign Ministry comments on Germany's offer on model of relations between EU and Ukraine
The European Union still does not have a clear understanding of future trade relations after Britain quits, so a statement by German Foreign Minister Sigmar Gabriel is "an opinion spoken aloud."
Ukrainian Deputy Foreign Minister for European Integration Olena Zerkal reported this on Channel 5 late on Tuesday, December 26.
"This model has not yet been formed. It is actually a speculation as to which model they can form after all negotiations and Britain's exit from the European Union," Zerkal said.
Therefore, according to the diplomat, such words should be taken as a personal position by the German foreign minister, rather than the common position of the whole of the European Union.
"Is it a common view of the European Union? Is there any general understanding in the European Union of how, for example, trade relations with Britain will take place in the future, after its withdrawal from the European Union? Not yet, so we can say now that it was an opinion spoken aloud," Zerkal said.
Earlier, Gabriel said that the deal to be concluded between Britain and the European Union after Brexit could be a model for the EU's closer cooperation with Ukraine and Turkey. He does not think the two countries will obtain full membership of the EU in the near future.
op