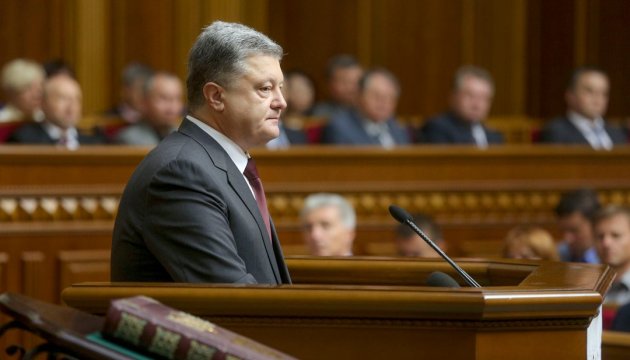 President Poroshenko submits bill on anti-corruption court to Verkhovna Rada
President Petro Poroshenko has submitted to the Verkhovna Rada a draft law on the creation of an anti-corruption court.
According to the website of the Ukrainian parliament, the bill has been determined as "urgent".
The Verkhovna Rada received the draft law on amending the Law of Ukraine "On the Judiciary and Status of Judges" in connection with the adoption of the Law of Ukraine "On the Supreme Anti-Corruption Court" on December 22.
As earlier reported, President Petro Poroshenko received the draft law on anti-corruption court from experts on December 22. The Document includes international practice in different countries, recommendations of OSCE experts and conclusions of the Venice Commission.
President Poroshenko stressed that the law on the anti-corruption court should take into account important positions, in particular regarding foreign experts, security guarantees for judges, transparency and independence for the judicial section process.
iy