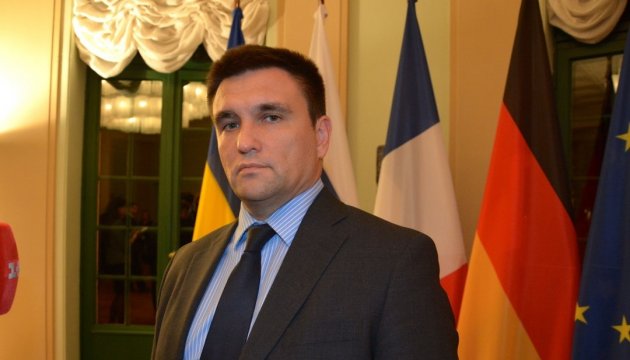 Foreign Minister Klimkin: Resolution on Crimea is the toughest one
Foreign Minister Pavlo Klimkin has welcomed the adoption of the UN General Assembly's resolution on the situation of human rights in Crimea.
"This resolution on Crimea is the toughest one. The pressure on Russia is being increased. We are grateful for your strong position and support, friends!" Klimkin wrote on Twitter.
As earlier reported, on December 19, the UN General Assembly approved the resolution entitled "Situation of human rights in the Autonomous Republic of Crimea and the city of Sevastopol, Ukraine". The document was supported by 70 UN member states, 76 abstained, and 26 countries voted against the document.
The resolution, in particular, urges Russia to fully implement the order of the International Court of Justice on interim measures to restore the rights and freedoms of Ukrainian citizens on the peninsula and calls on the Russian occupation authorities to ensure the availability of education in the Ukrainian and Crimean Tatar languages.
iy