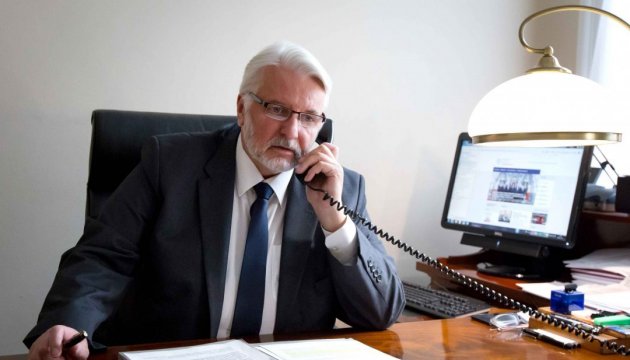 Ukraine needs weapons to curb separatism - Waszczykowski
Polish Foreign Minister Witold Waszczykowski has said during his visit to the United States that Ukraine cannot win the war with Russia, but it needs weapons to curb separatism in Donbas or Crimea.
He commented on the consent of the Canadian government to sell offensive weapons to Ukraine, Polish Radio reports.
"We had to hope for this - sooner or later, after all, weapons will start arriving in Ukraine. We, of course, also cooperate with Ukraine and pass on certain elements of military equipment, but it is not about lethal equipment," Waszczykowski said.
Regarding the supply of offensive weapons from Poland to Ukraine, he noted that the possibility of such a decision was not a matter of one agency and that it should be taken in a wider political group in Poland.
As Ukrinform reported, on December 13, Canada said that Ukraine had been included in the Automatic Firearms Country Control List. This decision cancels an armed embargo that has in fact been in force since 1991.
op