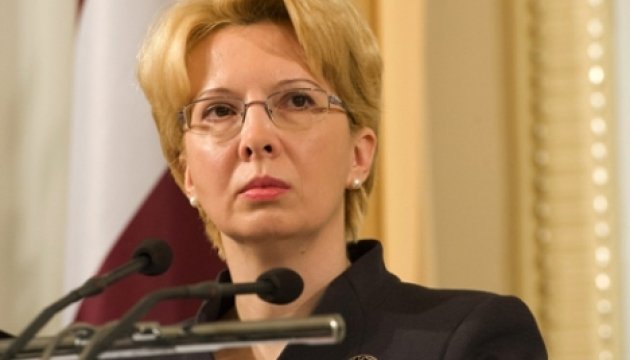 Latvia supports sanctions against Russia - speaker of Latvian parliament
Speaker of the Saeima of Latvia Ināra Mūrniece states that the Latvian side supports sanctions against the Russian Federation.
She said this during a meeting with Speaker of the Verkhovna Rada of Ukraine Andriy Parubiy in Riga on December 13, Radio Free Europe/Radio Liberty reports.
"We believe that sanctions cannot be eased before any progress is made," the speaker of the Saeima noted.
According to her, during the presidency of the EU Council, Latvia supported the solidarity of the European countries in the issue of sanctions.
"The issue of sanctions will remain very important in the future. And it is still important for Ukraine to clearly inform the European partners about the process of reforms in the country," she stressed.
The speaker of the Latvian parliament says that the issue of Ukraine is an important aspect of the relationship between NATO and Russia, and she expresses hope that the Ukrainian issue will be discussed at the next NATO summit.
ish