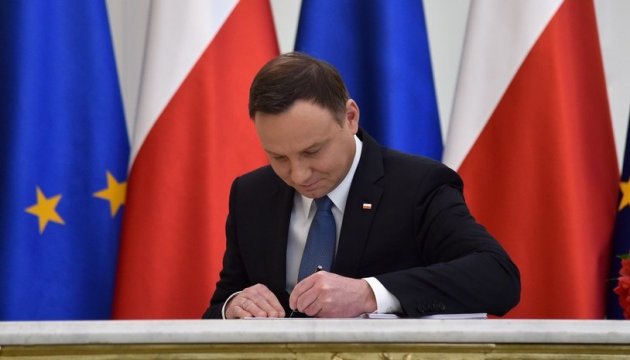 Duda's office confirms his visit to Ukraine on Dec 13
Polish President Andrzej Duda is going to visit Kharkiv on December 13.
Deputy Chief of the Chancellery of the President of the Republic of Poland Pawel Mucha confirmed this information on Radio Trojka early on Monday.
"According to my information, he is going to Ukraine. If something changes, we will inform the public about this," he said.
When asked whether Duda will travel to Ukraine with Secretary of State Krzysztof Szczerski, Mucha said after a brief hesitation that Duda seems to travel with Szczerski.
According to the Chancellery of the President of Poland, the main subject of Duda's speeches in Ukraine is security policy in the context of the situation in eastern Ukraine. The head of the Polish state will meet with President Petro Poroshenko, observers from the OSCE mission and representatives of the United Nations Development Program. In addition, Duda will commemorate Polish soldiers who were killed by the NKVD and buried in the cemetery of the victims of totalitarianism in Kharkiv.
op