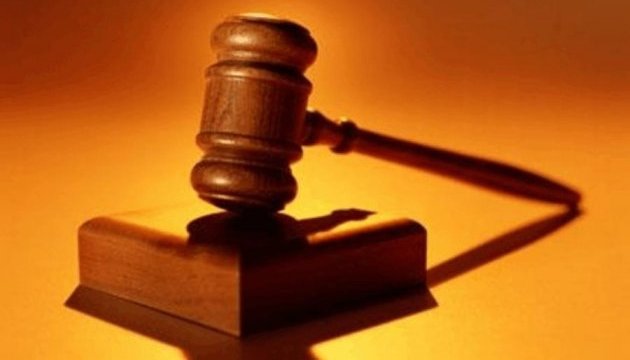 Court to summon Ukraine leaders in Yanukovych high treason case
The Obolonsky District Court of Kyiv has decided to partially satisfy the request of the prosecutor and summon four witnesses for interrogation in the case on the high treason of former Ukrainian President Viktor Yanukovych.
The decision concerns the questioning as witnesses of Ukrainian President Petro Poroshenko, Secretary of the National Security and Defense Council Oleksandr Turchynov, Interior Minister Arsen Avakov and Verkhovna Rada Speaker Andriy Parubiy.
The respective decision was announced by presiding judge Vladyslav Deviatko, an Ukrinform correspondent reports.
"The court ruled to partially satisfy the petition and call in for questioning Avakov, Yelchenko, Haiduk, Kyslytsia, Mamchur, Nalyvaichenko, Parubiy, Teniukh, Turchynov, Chubarov, Yatseniuk, Poroshenko," Deviatko said.
The court also plans to summon a number of servicemen for interrogation in this case.
The court also ruled that the court hearing would continue at 11.00 on December 11. The written evidence of the defense team will first be examined, and then, in the afternoon, the witnesses will be questioned.
Prosecutor General's Office prosecutor Ruslan Kravchenko said that two witnesses would be questioned on Monday, but did not specify who exactly.
The prosecution in the Yanukovych high treason case asked the court to call in for questioning President Petro Poroshenko, Verkhovna Rada Speaker Andriy Parubiy, Interior Minister Arsen Avakov, former Ukrainian Ambassador to Russia Volodymyr Yelchenko, former Ukrainian Navy Commander Serhiy Haiduk, former acting Foreign Minister Andriy Deshchytsia, Secretary of the National Security and Defense Council Oleksandr Turchynov, former Prime Minister Arseniy Yatseniuk, Deputy Foreign Minister Serhiy Kyslytsia, Ukrainian politician Volodymyr Lytvyn, MPs Yuliy Mamchur, Serhiy Rybalko, Viktoria Siumar, ex-Chief SBU Valentyn Nalyvaichenko, former Crimean Premier Anatoliy Mohyliov, former Russian State Duma deputy Ilya Ponomaryov, former Deputy Foreign Minister Ruslan Demchenko, former acting Defense Minister Ihor Teniukh, and Head of the Mejlis of the Crimean Tatar people Refat Chubarov.
op