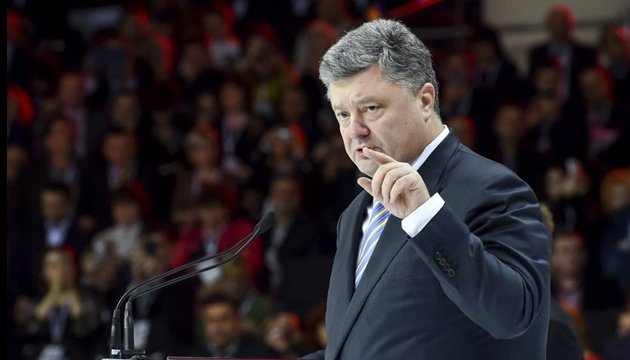 President issues ultimatum to parliament due to bill on anti-corruption court
Ukrainian President Petro Poroshenko has said that he will submit to the Verkhovna Rada his own version of the bill on the creation of an anti-corruption court if MPs do not submit theirs by the beginning of the next week.
He wrote this on his Facebook page on Thursday.
In particular, the head of state recalled that on Friday, December 8, it will be a month since he proposed to the parliament to speed up the establishment of the anti-corruption court.
"The reason was to create the best possible conditions for its quick adoption. This law should have been agreed between different political forces at the drafting stage. My proposal is still on the table. However, if I do not see progress at the beginning of the next week, I will prepare the relevant draft law myself and submit it to the parliament in 7-10 days," Poroshenko said.
At the same time, the president asked MPs to remove the current draft law "On Anti-Corruption Courts" from the agenda, as recommended by the Venice Commission, with a view to opening the possibility to present a new draft law.
As reported, on November 8, Poroshenko sent a letter to Verkhovna Rada Chairman Andriy Parubiy with a proposal to form a working group on the drafting of the bill "On Anti-Corruption Courts" taking into account the recommendations of the Venice Commission.
According to the head of state, he cannot submit a new bill on the Anti-Corruption Court due to a similar bill, No. 6011, which is still included in the agenda of the Verkhovna Rada session, despite the recommendation of the Venice Commission to withdraw it.
On November 9, the Verkhovna Rada chairman repeatedly put to the vote the proposal to withdraw bill No. 6011, but it was rejected.
op