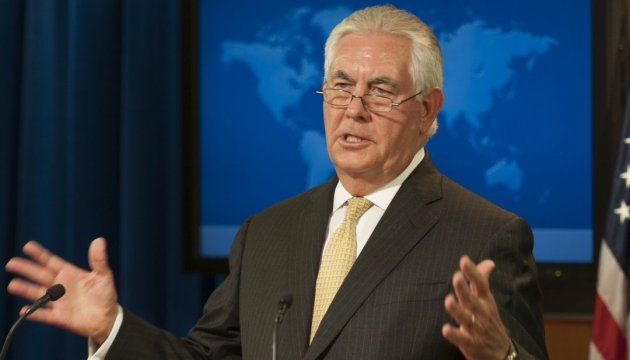 Russia's aggression in Ukraine remains biggest threat to European security - Tillerson
Russia's aggression against Ukraine and occupation of Ukrainian territories are seen by the United States and other NATO countries as the biggest threat to security in Europe.
U.S. Secretary of State Rex Tillerson said this at a press conference in Brussels on Wednesday, December 6, an Ukrinform correspondent reports.
"Russia's aggression in Ukraine remains the biggest threat to European security, and demands continued transatlantic unity in confronting that threat," he said.
He stressed that NATO allies "stand firm" in U.S. support of Ukraine's sovereignty and their territorial integrity. "We do not accept Russia's efforts to change the internationally-recognized borders of Ukraine or recognize Russia's illegal occupation of Crimea," Tillerson said.
At the same time, he said that Washington had been clear with Russia that "we cannot return to business as usual in the NATO-Russia relations, as long as Russia continues its illegal occupation of Ukraine."
In addition, he said, Russia's continued use of hybrid warfare seeks to undermine Western institutions, and "this stands as a significant obstacle to normalizing our relations, as well."
op