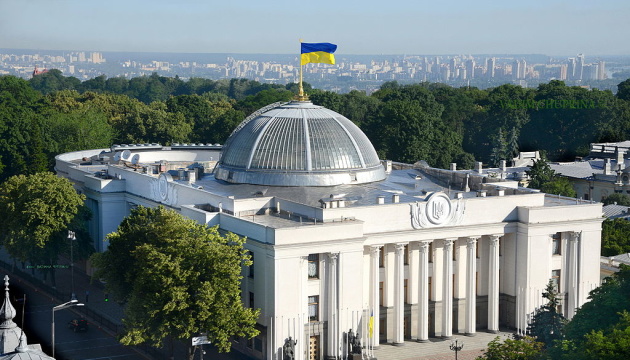 Verkhovna Rada approves law on Ukraine's joining IRENA Statute
The Verkhovna Rada has approved the law on Ukraine's joining the Statute of the International Renewable Energy Agency (IRENA).
A total of 254 MPs voted for the adoption of the document, with at least 226 votes required to make the decision, an Ukrinform correspondent reports.
According to an explanatory note to the law, after its adoption, Ukraine will become a member of the International Renewable Energy Agency (IRENA).
"This will give an opportunity for Ukraine to apply to the Abu Dhabi Fund for Development (ADFD) to obtain concessional loans (the Fund's budget totals USD 350 million, concessional loans are provided for a 20-year period at 1-2% loan rates).
Ukraine will also have access to the information available to IRENA, including the progressive financing mechanisms for renewable energy development.
"It will promote fruitful cooperation between Ukraine and developed countries on alternative energy development, create conditions for attracting expert assistance from IRENA to improve the regulatory framework of Ukraine in the field of renewable energy," reads an explanatory note.
iy