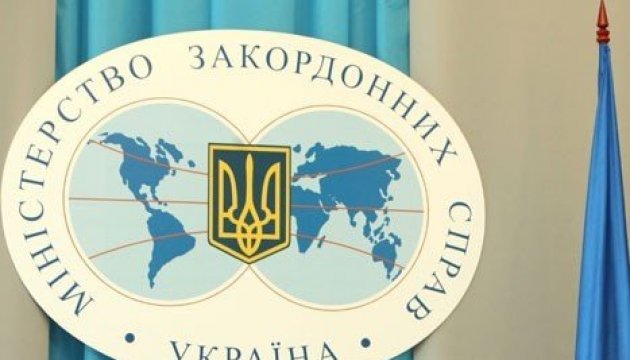 Kyiv condemns new launch of ballistic missile by North Korea
Ukraine strongly condemns the launch by North Korea on November 28, 2017 of a new nuclear-capable intercontinental ballistic missile Hwasong-15, the Ukrainian Foreign Ministry has reported.
"This deliberate act of Pyongyang aimed at the development of more powerful missiles, as well as its threats to use nuclear weapons seriously, endanger not only the security of North Korea's immediate neighbors, but also global security and stability far beyond the Korean peninsula," reads a statement posted on the ministry's website on November 29.
The Foreign Ministry said that continued missile launches by Pyongyang constitute an intentional and systematic violation of international law and relevant United Nations Security Council resolutions concerning the North Korean missile program.
"Ukraine aligns itself with all states, which have condemned this dangerous act of Pyongyang, and calls upon the DPRK leadership to stop its provocations immediately," the statement reads.
op