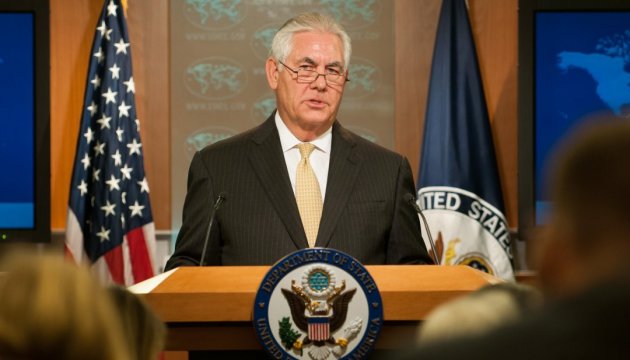 Ukraine's future depends on internal struggle against corruption - Tillerson
Ukraine, in addition to settling the conflict in Donbas and liberating Crimea, should also win its internal struggle to implement important reforms and tackle corruption.
U.S. Secretary of State Rex Tillerson said this in Washington on Tuesday, an Ukrinform correspondent reports.
"We are committed to the success of an independent and whole Ukraine. However, Ukraine's future depends also on winning its internal struggle to implement a broad range of economic, justice, security, and social sector reforms," he said.
He stressed that the United States encourages Ukraine "to continue building capable, trustworthy institutions that will reduce and eventually eliminate corruption, strengthen their judicial system, and deliver economic prosperity to their citizens."
The U.S. secretary of state spoke at the Wilson Center in Washington on Tuesday on the topic "The U.S. And Europe: Strengthening Western Alliances."
op