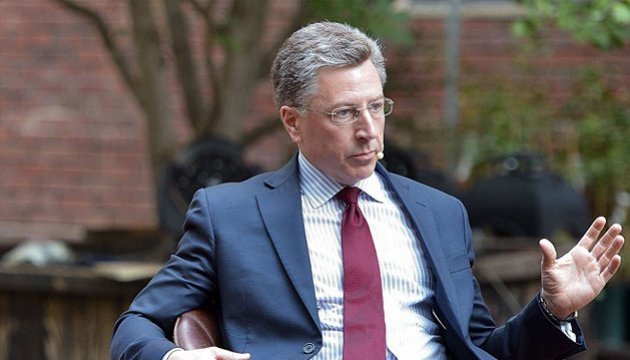 US disagrees with Russia's refusal to discuss annexation of Crimea – Volker
The United States disagrees with the Russian authorities on that the issue of annexation of Crimea is closed and should not be discussed.
U.S. Special Representative for Ukraine Negotiations Kurt Volker said this in an interview with Politico.
"I have brought up [the issue of] Crimea. I have brought up Crimea, and the Russians say, 'We're not going to talk about Crimea.' It's just important to put down the marker that we disagree on this," Volker said.
He added that the difference between the situation in Crimea and the conflict in Donbas is "almost nonexistent." "This is a Russian invasion, a Russian occupation of territory," the U.S. Special Representative said.
"The Minsk Agreements were designed to deal only with the conflict in the east, and that is the one also where there is active fighting going on. So, on average, a Ukrainian soldier is killed about every three days now, inside Ukrainian territory, defending the country. So, it's a very hot conflict there. That is not the case with Crimea today. Now, we don't accept Russia's invasion and occupation of Crimea and its claimed annexation, but if we can make progress on the other one—on the Donbas —we should do it," Volker said.
ol