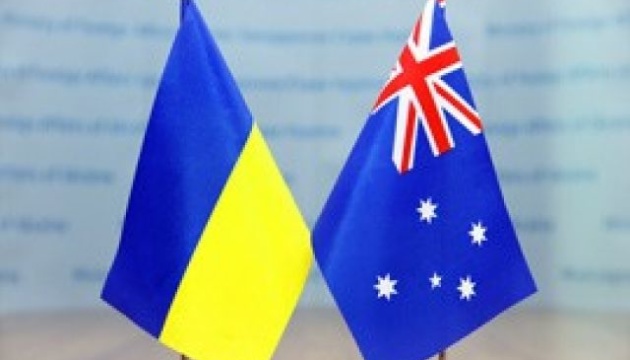 Australian Ukrainians welcome Australia's foreign policy White Paper
The Australian Federation of Ukrainian Organisations (AFUO) believes that 2017 Foreign Affairs White Paper of the Australian Government opens new directions of Ukraine-Australia cooperation.
"The AFUO is committed to working with the Australian Government in strengthening Australia-Ukraine ties and delivering the outcomes of the White Paper," the statement reads, an Ukrinform correspondent reports.
In particular, the AFUO states the promising cooperation in possible in the following areas: ensuring that the rule of law, democratic principles, national and human rights are adhered to internationally; continuing to oppose and condemn Russian aggression in Eastern Ukraine and the strengthening of sanctions against the Russian Federation; demanding the return of Crimea to Ukraine; examining the potential for a Free Trade Agreements between the two countries; protecting cyber security and others.
"The Paper gives the AFUO a framework within which to continue building strategic alliances and cooperation with the Australian Embassy in Kyiv, the Embassy of Ukraine Canberra, the Australia-Ukraine Parliamentary Friendship Group and the Ukraine -Australia Parliamentary Friendship Group," Mr. Stefan Romaniw, Chairman of the AFUO said.
The AFUO believes that Australia and Ukraine can work in partnership to strengthen relations and security in the Asia Pacific region and Europe- Eastern European region.
As noted, the White Paper reinforces Australia's commitment to Ukraine in fighting Russian Aggression and the annexation of Crimea.
ol