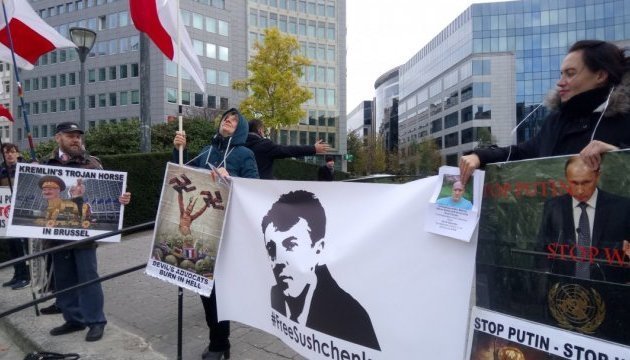 Rally in support of Ukrainian journalists Sushchenko, Sharoiko held in Brussels. Photos
The activists in Brussels have called for the release of imprisoned Ukrainian journalists Roman Sushchenko and Pavlo Sharoiko during the rally against the regimes of presidents of Russia and Belarus.
Belarusian political refugee held the rally near the EU's governing institutions in the center of Brussels on the eve of the Eastern Partnership summit, an Ukrinform correspondent reports.
"Our protest action is not aimed against the Belarusian delegation at the Eastern Partnership summit. However, we want to once again draw the attention of European politicians and society to the aggressive dictatorial regimes that rule in Minsk and Moscow. The latest events have clearly exposed the true face of the Lukashenko regime, which is completely dependent on the Kremlin," said organizer of the rally, Belarusian political refugee in Belgium Dmitry Pimenov.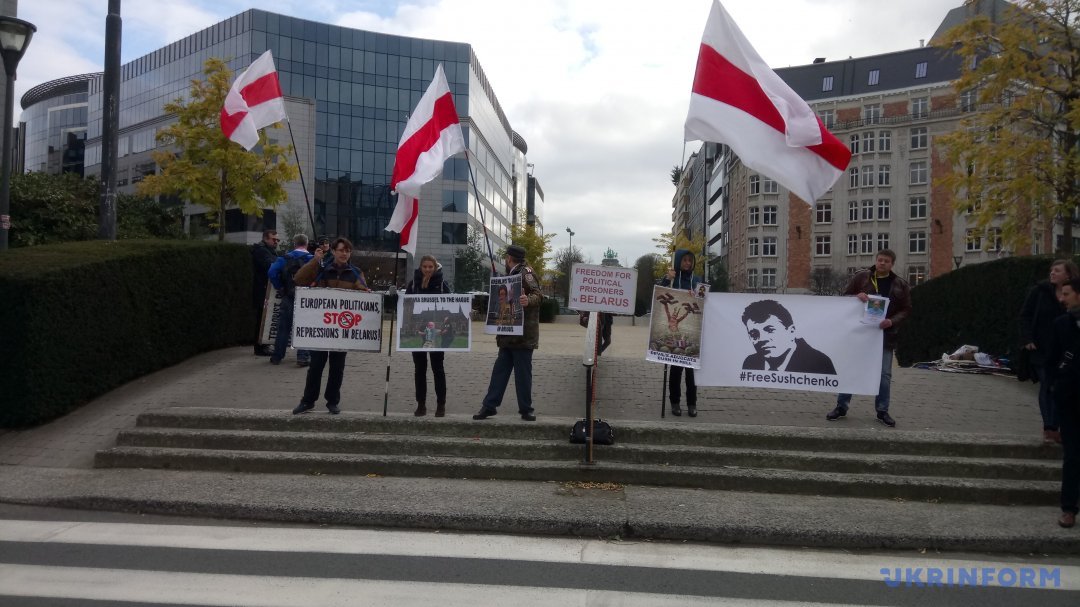 He stressed that President of Belarus Alexander Lukashenko, who received a formal invitation to participate in the Eastern Partnership summit, could become a "Trojan horse of the Kremlin" for the European Union.
The protesters also called on Minsk and Moscow to release illegally imprisoned Ukrainian citizens, particularly Ukrinform correspondent Roman Sushchenko and Ukrainian Radio correspondent Pavlo Sharoiko.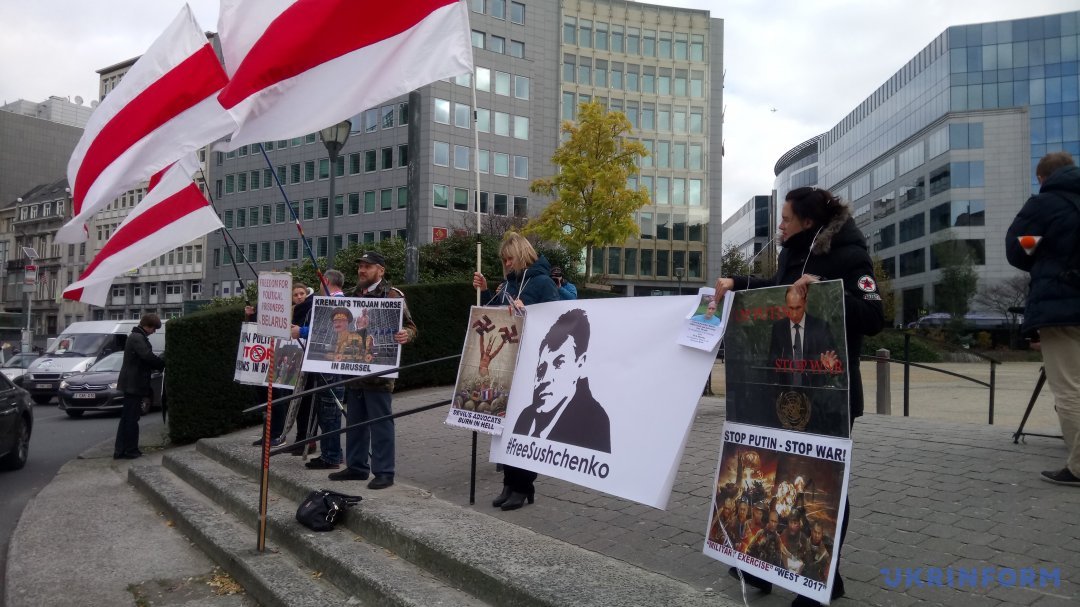 As reported, President of Alexander Lukashenko will not attend the Eastern Partnership summit on November 24 in Brussels.
ol