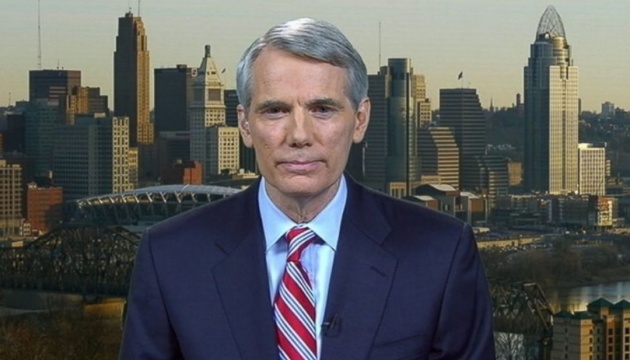 U.S. Senate lays down conditions for security assistance to Ukraine
U.S. National Defense Authorization Act conditions $350 million in security assistance to Ukraine on progress towards key reforms in the Ukrainian defense sector.
This was stated by US Senator Rob Portman, Voice of America reports.
"As Russian aggression in eastern Ukraine persists, and as it continues to utilize hybrid warfare techniques such as propaganda and disinformation, it is critical that the U.S. and NATO provide the sustained economic, political, and military support necessary to allow Ukraine to secure its democratic future. An independent Ukraine is critical not just to Eastern Europe, but it also impacts broader U.S. interests in the region and beyond," Portman said.
According to him, the bill conditions U.S. aid on progress towards key reforms including instituting civilian control of the military, cooperation and coordination with Ukrainian parliamentary efforts to exercise oversight of the Ministry of Defense and military forces, and improvements in sustainment capabilities, inventory management, and security of sensitive foreign technologies.
The U.S. Fiscal Year 2018 National Defense Authorization Act authorizes $350 million in security assistance, including lethal and non-lethal equipment, training, and technical assistance. For the first time, it authorizes assistance to bolster Ukraine's naval capabilities, which were severely degraded following Russia's seizure of Crimea.
ol