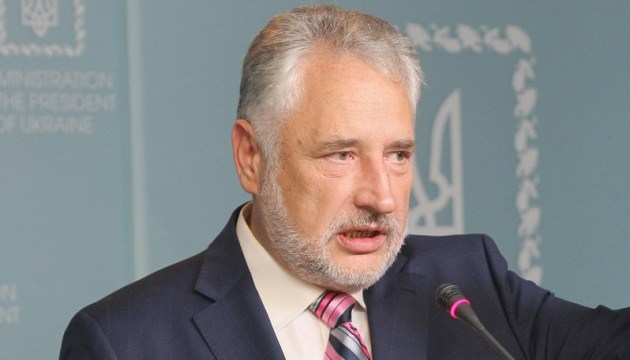 Zhebrivsky, UK Ambassador Judith Gough discuss number of political, economic and humanitarian issues
Chairman of the Donetsk Regional Military and Civil Administration Pavlo Zhebrivsky discussed with UK Ambassador to Ukraine Judith Gough a number of political, economic and humanitarian issues.
"I've told Ms Judith Gough that Russia is interested in escalating the conflict and continues to support illegal armed forces on the territory of Ukraine… I emphasized that Putin with his aggressive policy could be forced only to peace. And this is a security issue not only for Ukraine but also for Europe. Without the spread of Ukrainian legislation to the whole territory of Ukraine, including the occupied part, it makes no sense to talk about peace in Ukraine, and accordingly – in Europe," he wrote on his Facebook page.
Despite the military operations on the territory of the region, we continue to rebuild a part of Donetsk region controlled by Ukraine, Zhebrivsky said, adding that Donetsk region and Ukraine as a whole required help in housing construction for temporarily displaced persons.
Ms Judith Gough has assured that Britain will continue to support Ukraine through programs of development, reconstruction, small grants and so on.
ish