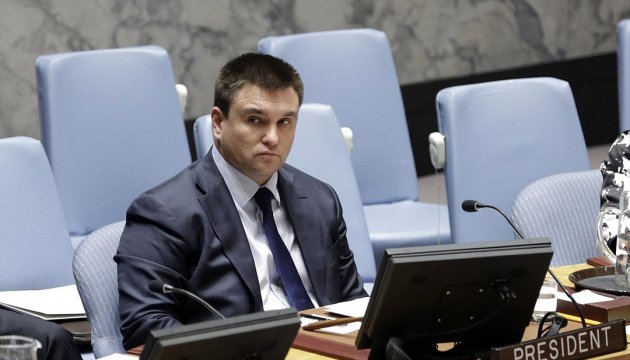 Foreign Minister Klimkin: Russia deploys in Donbas four times as many tanks as British army has
Foreign Minister of Ukraine Pavlo Klimkin states that Russia has deployed in eastern Ukraine four times as many tanks as the British army has.
"We discuss Donbas, Russia says they are not there, despite having up to 500 tanks - four times as many operational tanks as the British Army - in addition to hundreds of other heavy weapons and thousands of Russian regular troops and mercenaries," Klimkin said in a commentary to the Daily Mail.
Klimkin highlighted that deploying weapons and meddling in elections was the nature of Russia's hybrid war waged on the west today.
The Ukrainian minister also noted that the world must unite against the Russia's threat and said Ukraine was subjected to the 'cyber sabotage' of its national electricity grid at the hands of Russia.
"We must finally wake up and unite against this Imperialist Neo-red threat posed to the free world by the current Kremlin administration," the Ukrainian diplomat said.
He made this statement after British Prime Minister Theresa May criticized Russia for trying to "sow discord in the west."
ol