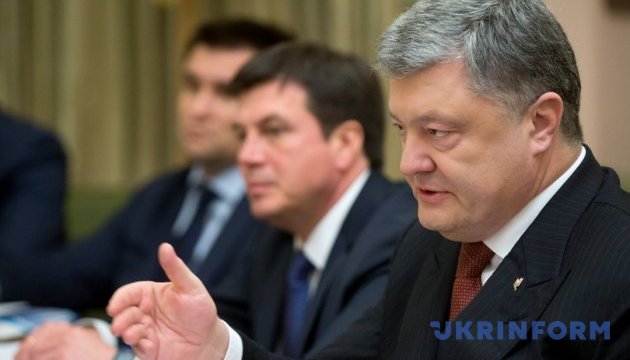 President thanks European Parliament for supporting Eastern Partnership+
Ukrainian President Petro Poroshenko has thanked the European Parliament for supporting a new vision of the development of the Eastern Partnership on the basis of the European aspirations of the partner countries.
The head of state wrote about this on Twitter.
"I'm grateful to the European Parliament for consolidated support for a new strategic vision of development of the Eastern Partnership based on the European aspirations of partner countries," he wrote.
Poroshenko expressed hope that the recommendations of the report of the European Parliament will have a positive impact on the results of the Eastern Partnership summit in Brussels next week.
As reported, the European Parliament, in a statement adopted on Wednesday, November 15, called for deepening the European integration of Ukraine, Georgia and Moldova in the Eastern Partnership+ model, including the accession of these countries to the EU's customs, energy, and digital unions and the Schengen area.
op