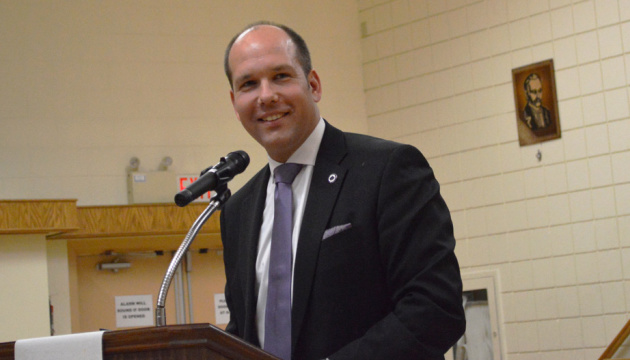 Diaspora urges Canada to join peacekeeping mission in Ukraine
To bring peace back to Ukraine, Canada should be offered to head a UN peacekeeping mission in Donbas.
President of the Ukrainian Canadian Congress Paul Grod stated this in his article for The Hill Times.
"Canada should leverage its credibility and experience by proposing to the international community that Canada is ready, in the nearest possible time, to lead a peacekeeping mission in Ukraine. Canada must move quickly to identify the needs, scope, size and required resources for a fulsome and effective UN peacekeeping mission in eastern Ukraine. With the second largest and arguably the most capable military presence in Ukraine, Canada is well positioned to start on this immediately," Grod wrote.
He admitted that Russia would try to block the resolution on peacekeepers in Ukraine at the Security Council; therefore, the international community should take additional measures with regard to the Kremlin.
"Canada and its Western allies must strengthen Ukraine's hand through increased military support and put significant pressure on Russia by escalating sanctions until they accept the Ukrainian proposal for peacekeepers," the article said.
"Providing Ukraine with kinetic defensive weapons will enable Ukraine to better defend itself against daily artillery attacks and raise the cost of any further land-grab offensives by Russia. Together with further pressure through increased sanctions on the Russian economy, will help ensure Russia agrees to this peace plan. If the price of war is higher to Russia than the price of peace, Ukraine will have peace," the president of the Ukrainian Canadian Congress said.
ish