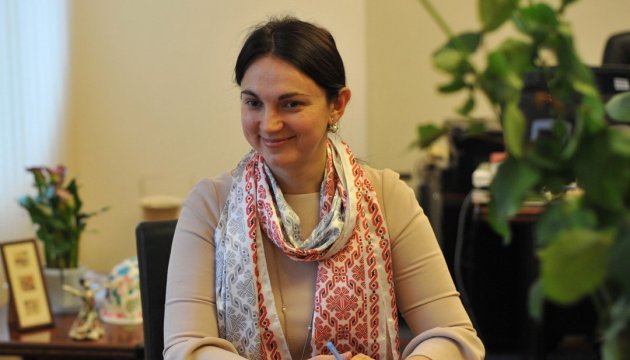 Assistant Secretary of State for European Affairs Mitchell to meet with Ukrainian MPs on Nov. 14
A meeting of Assistant Secretary of State for European and Eurasian Affairs Wess Mitchell and members of the Ukrainian Parliament will be held on November 14.
Chairman of the Verkhovna Rada Committee on Foreign Affairs Hanna Hopko told journalists, an Ukrinform correspondent reports.
"The meeting will be held tomorrow," she said. However, she did not report on details of the agenda of this meeting.
As reported, Assistant Secretary Mitchell will meet with senior government officials in Kyiv, Ukraine, to reaffirm the United States' commitment to Ukraine's sovereignty and territorial integrity and encourage Ukraine to continue implementing critical reforms. He will also meet business leaders and civil society representatives to discuss Ukrainian efforts to transform the country into a prosperous, secure, and democratic European state.
ish