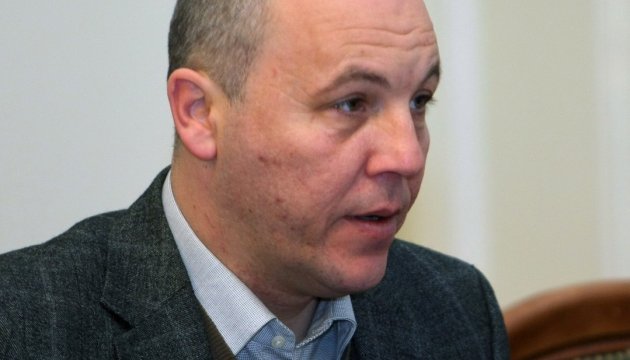 Speaker Parubiy expects law on privatization to be approved until end of 2017
Chairman of the Verkhovna Rada Andriy Parubiy has said he expects the lawmakers will approve a bill on privatization of state property until the end of 2017.
In an interview with the Rada TV Channel, Parubiy said: "I will ask MPs and the relevant committee to consider the amendments as soon as possible so that we can quickly consider the law on privatization in second reading and approve it before the New Year".
He noted that this document is based on the advanced European experience in privatization and envisages the determination of the market price for privatization objects, the involvement of the European arbitration court to resolve disputes that may arise during privatization, as well as the competitiveness and competition.
As Ukrinform earlier reported, the Verkhovna Rada on November 9 passed in first reading the government's bill on privatization of state property, which improves procedures for carrying out privatization.
The draft law provides for the definition of terminology, principles of privatization, objects and subjects of privatization, signs of objects that are not subject to privatization.
iy