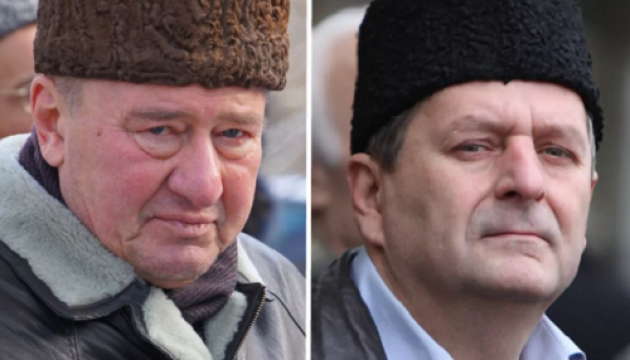 Umerov: Sentsov's liberation discussed during meeting with president of Turkey
Deputy Chairmen of the Mejlis of the Crimean Tatar People Ilmi Umerov and Akhtem Chiygoz discussed with President of Turkey Recep Tayyip Erdogan the release of all Ukrainian citizens imprisoned in Russia, in particular, film director Oleg Sentsov.
Umerov said this in an interview with Krym.Realii TV, Radio Liberty reports.
"We expressed our gratitude to the president of Turkey and asked him to continue to deal with these issues. First of all, this refers to more than forty people who are considered political prisoners or hostages of Russia. We defined Oleg Sentsov as a priority among them. This was also accepted. We did not discuss anything else," the deputy chairman of the Mejlis said.
As reported, Akhtem Chiygoz and Ilmi Umerov, who were convicted in the occupied Crimea, were handed over to Turkey on October 25 thanks to agreements reached during Turkish President Recep Tayyip Erdogan's visit to Ukraine.
September 27, the Kremlin-controlled court in Crimea sentenced Deputy Chairman of the Mejlis of the Crimean Tatar people Ilmi Umerov to two years in a settlement colony, banning him from being engaged in public activity for two years. The criminal case against Umerov was instituted in 2016 under article 280.1 of the Russian Criminal Code (public calls for separatism).
September 11, the Russian court in the occupied Crimea found guilty Deputy Chairman of the Mejlis of the Crimean Tatar people Akhtem Chiygoz in organizing mass riots on February 26, 2014. Chiygoz was sentenced to 8 years in a general regime penal colony.
The international and Russian human rights organizations repeatedly demanded to release Umerov, Chiygoz and other Crimean Tatar politicians and public activists. The sentences delivered to the Crimean Tatars by Russian courts were condemned by the US and the European Union.
ish