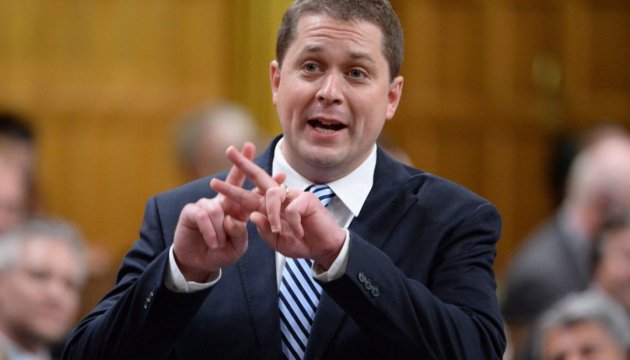 Occupying power establishes police regime in Crimea – Canadian opposition leader
The occupation authorities of Crimea have established a police regime on the peninsula, which violates the rights of its inhabitants.
"Crimea was annexed at the beginning of the conflict. It remains to be a cruel police regime, where the opponents of the Russian regime are selectively jailed or even disappear," official opposition leader of Canada Andrew Scheer said, while delivering a speech in the Ukrainian Cultural Center in Toronto, an Ukrinform correspondent reports.
He stressed that the conflict in eastern Ukraine is ongoing, although less covered by the Western media. "More than 10,000 Ukrainians have been killed. 1.5 million people have been forced to leave their homes. The economy of Donbas has been destroyed, its cities are emptied," Scheer noted.
In this regard, he called on the Canadian authorities to continue to provide a comprehensive support for Ukraine and assist in the deployment of the UN peacekeeping mission in Donbas.
ol