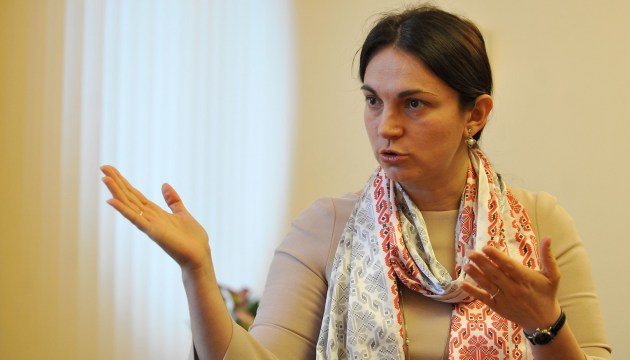 European Plan for Ukraine is a matter of political will of the West – Hopko
The implementation of the Lithuanian initiative – the European Plan for Ukraine – is a matter of political will and the incentive for reforms in Ukraine, not a lack of finance.
Head of the Verkhovna Rada Committee on Foreign Affairs Hanna Hopko said this in a commentary to an Ukrinform correspondent during her visit to Warsaw.
"As for the European Plan for Ukraine, we clearly understand there are necessary funds [for its implementation], despite all the apologies that the budget is being reduced because of the Brexit and so on. However, the issue of political will and spelling out clear mechanisms arises: which fields the funds will be spent on to incite the development of GDP in Ukraine," Hopko said.
She added that the Ukrainian delegation will try to raise a number of topical issues at the Eastern Partnership summit in Brussels.
"We want the EU to more actively oppose the Russian aggression. In particular, we wish the visit of Mogherini took place as she visited Ukraine last time in 2015. It is extremely important for us that the final declaration of the Eastern Partnership summit enshrines our right to European aspirations and prospects," Hopko stressed.
The Ukrainian lawmaker drew attention to the fact that the sectoral integration of Ukraine into the EU is very important in this context, for example, within the framework of the European Energy Union, the Common Aviation Space and the like.
ol