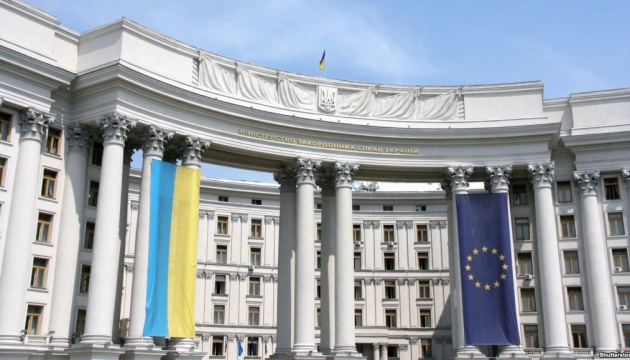 Foreign Ministry develops new concept bill on diplomatic service
The Foreign Ministry of Ukraine has developed a new concept bill on diplomatic service, the ministry's press service reports.
The bill was represented by State Secretary of the Foreign Ministry Andriy Zayats at an extraordinary meeting of the Foreign Ministry's Public Council.
"The new law of Ukraine is aimed at solving several tasks: overcoming the Soviet legacy in the work of the Ukrainian diplomatic service, bringing the current rules and regulations of Ukraine closer to the realities and peculiarities of the Foreign Ministry's work, reducing the role of individuals in decision-making process, and creating a system of rules that are mandatory for each diplomat, regardless of the position," Andriy Zayats said.
Also, the Public Council agreed to submit for the Foreign Ministry's consideration a range of certain recommendations and proposals on this document, after President Petro Poroshenko sends the bill to the Verkhovna Rada.
iy