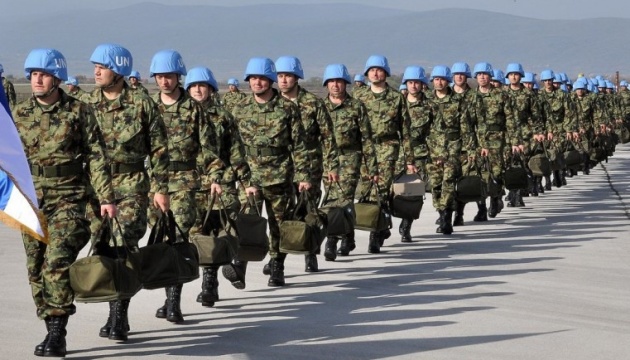 Peacekeepers in Ukraine should contribute to restoration of its territorial integrity – Canadian foreign minister
Any peacekeeping mission in Ukraine should be in the interests of Ukraine and contribute to the restoration of its territorial integrity.
Canadian Foreign Minister Chrystia Freeland said this in a statement on Thursday, an Ukrinform correspondent reports.
"Our government has been at the heart of international efforts to support Ukraine and we are working hard to ensure any peacekeeping effort guarantees Ukraine's sovereignty and territorial integrity," Freeland said.
"Around the world Canada has been leading conversations with a number of countries about the viability and utility of peacekeeping and policing in Ukraine," she noted.
Freeland said she "personally explored the feasibility and prospects of such a mission" with U.S. Secretary of State Rex Tillerson and U.S. Special Envoy Kurt Volker, as well as with U.N. Secretary-General Antonio Guterres last week.
ish