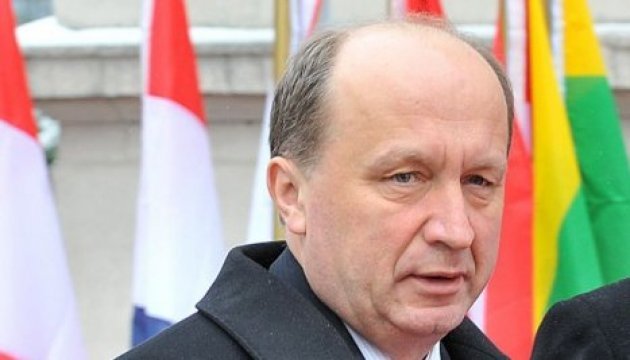 Lithuanian MPs urge Hungary not to interfere with Ukraine's European integration
Former Prime Minister of Lithuania, MP Andrius Kubilius initiates an appeal from the Seimas of Lithuania to the Hungarian deputies with a request not to block decisions that would allow Ukraine to get closer to the European Union.
This is reported by the Delfi portal.
"We are unpleasantly surprised and even shocked by the Government's ultimatum statements threatening to block Ukraine's rapprochement with the EU or NATO if Ukraine does not change its new education law at the request of Hungary, which stipulates specifics of the education of persons belonging to national minorities," the statement reads.
The appeal initiated by Kubilius was signed by 37 members of the Seimas.
"Such ultimatums are categorically unacceptable; they are absolutely not European and even more incomprehensible when it comes from one of the states of Central Europe. We all know very well that our own integration into the EU was geopolitically important for us, the states of Central Europe and the Baltics," the Lithuanian MP said.
ish