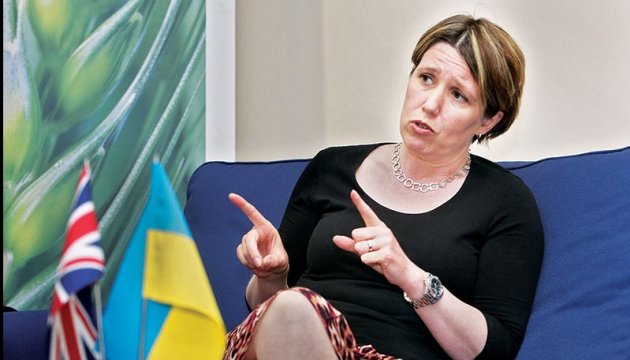 UK hopes Ukrainian MPs, civil society will cooperate to ensure passing of Electoral Code
The United Kingdom hopes that the Verkhovna Rada of Ukraine will cooperate with the civil society to finally adopt the Electoral Code.
British Ambassador to Ukraine Judith Gough wrote this on Twitter.
"I welcome Rada's passing of the new Electoral Code in first reading. Hope MPs will work closely with civil society to ensure legislation for fair, transparent and competitive elections," the ambassador tweeted.
As reported, November 7, the Verkhovna Rada adopted in the first reading a draft Election Code, which envisages the introduction of a proportional electoral system with open party lists at parliamentary elections, as well as the change in electoral system at local elections. In addition, the draft law provides for a 4 percent threshold for entering the parliament.
ol