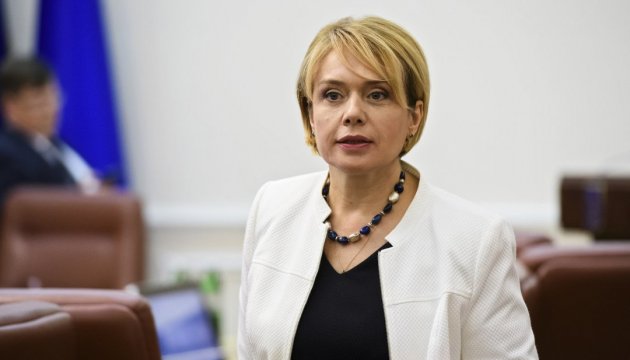 Hrynevych in NATO explains benefits of education law for children of national minorities
The Ukrainian side explained in NATO the advantages of the language article of the new law on education for children of national minorities.
Minister of Education and Science of Ukraine Lilia Hrynevych said this after a meeting with the ambassadors of the NATO countries in Brussels, an Ukrinform correspondent reports.
"It seems to me that we were able to explain that we do not restrict the rights of children of national minorities, but expand them," the minister said.
She said that the representatives of the NATO countries during the discussion expressed different opinions.
"There are those who support our position, there are those who doubt, there are those who heard our arguments and changed their point of view. It is hard to say whether the ambassador of Hungary has changed his point of view. He expressed dissatisfaction over the law and said that it restricted the rights of the Hungarian minority," Hrynevych said.
"Our task is that the children of national minorities are able to freely speak their native language and at the same time be free to speak Ukrainian," the minister stressed.
According to her, there is such opportunity in the study of the languages of the European Union in Ukraine.
"This is what I explained to the ambassadors of the NATO member countries," Hrynevych added.
ish