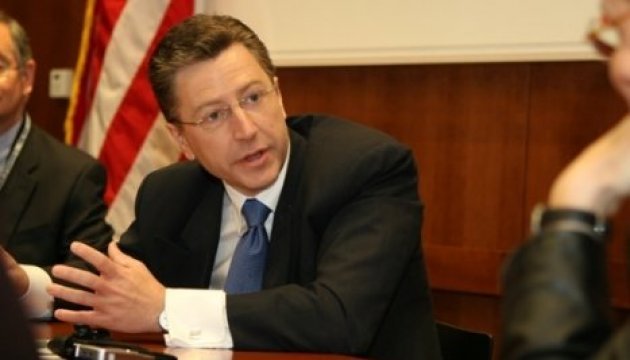 Volker: Russia has two scenarios for Donbas
United States Special Representative for Ukraine Negotiations Kurt Volker denies a scenario of turning the situation in Donbas into an indefinite conflict.
Volker said this at a briefing at the U.S. Department of State, Voice of America reports.
"They [Russians] could very well decide just to try to dig in, as they've done with Abkhazia or South Ossetia or Transnistria. They could do it in eastern Ukraine. But they know that the costs to doing that will be very high... And the alternative is for Russia to withdraw and facilitate a deployment of a UN peacekeeping force which creates peace for everybody and allows Minsk implementation to go forward. That would be the other scenario," Volker said.
At the same time, he denied a scenario of indefinite conflict. "I don't think anyone wants a Cyprus solution – which is a – I don't know how many years we've been peacekeeping in Cyprus now, and I don't think Ukraine wants that. They obviously want to restore the territory to Ukrainian sovereignty, and as a result, they have a high incentive to get on with implementing the Minsk agreements," the US Special Representative for Ukraine Negotiations noted.
ol