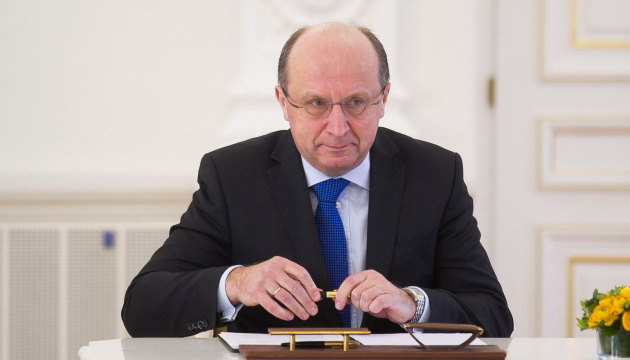 Marshall Plan for Ukraine to be presented in Vilnius today
The European Plan for Ukraine, also known as the Marshall Plan for Ukraine, will be presented at the parliament of Lithuania on Monday.
One of the initiators of this project, ex-Prime Minister of Lithuania Andrius Kubilius, said this in a commentary to an Ukrinform correspondent.
"The ambassadors of the EU member states, the USA, Japan, Canada, i.e. the ambassadors of the West, as well as the ambassadors of the Eastern Partnership countries will attend the presentation. After the visits to Berlin, Paris and Brussels, the European Plan for Ukraine was elaborated in detail from a technical perspective. We know what questions our partners are interested in and are ready to answer them during the presentation on the eve of the Eastern Partnership summit," Kubilius said, adding that he will personally present the plan.
The politician added that leading Lithuanian politicians, particularly Lithuanian Foreign Minister Linas Linkevičius and Speaker of the Seimas Viktoras Pranckietis, would attend the presentation of the Marshall Plan for Ukraine.
ol