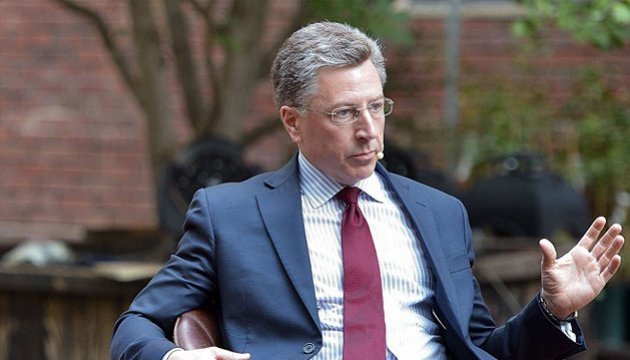 Volker, Surkov to renew talks on peacekeepers in Donbas on Nov. 13
A new meeting of U.S. Special Representative for Ukraine Negotiations Kurt Volker and Russian presidential aide Vladislav Surkov will be held in Belgrade, Serbia, on November 13.
The American diplomat said this to reporters in Washington on Friday, Bloomberg reported.
They will meet in Belgrade for a "discussion of principles" to see if they can agree on what a peacekeeping force might look like. "We are not in agreement on this yet," Volker told reporters.
Volker and Surkov already held talks on August 21 in Minsk and October 7 in Belgrade. As noted, the decision on the next meeting was made on October 27. The parties agreed to hold negotiations in a neutral territory. At the same time, the U.S. Department of State so far refused to announce a meeting.
Volker visited Ukraine last week. Within the framework of the visit, he held meetings with President of Ukraine Petro Poroshenko, Verkhovna Rada Chairman Andriy Parubiy and parliamentarians and discussed Russian aggression. Following the visit to Ukraine, he suggested that this year there would be a UN Security Council resolution on peacekeeping mission in Donbas.
ish