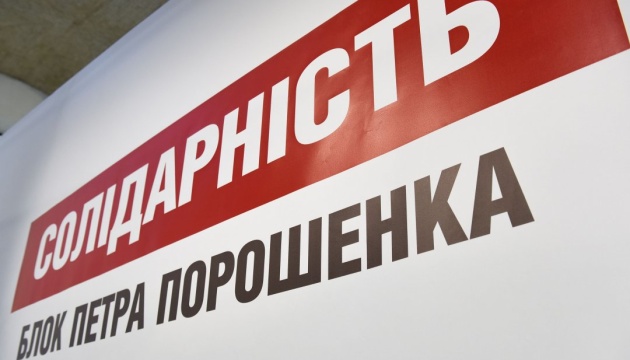 Pro-presidential candidates win local elections in over half of territorial communities
The Bloc of Petro Poroshenko's Solidarity Party has won the elections in united territorial communities (UTCs), a statement on the party's website says.
"According to the results of simultaneous counting of votes held by the party headquarters, 108 winners, or 53.73%, for posts of heads of united territorial communities are nominees, members of the party or candidates that were supported by the Bloc of Petro Poroshenko's Solidarity Party," the statement reads.
It notes that other political forces are not approaching this result.
Candidates from the Batkivshchyna Party, according to preliminary figures, lead in ten UTCs, Agrarian Party in five UTCs, Nash Krai Party in five UTCs, For Concrete Deeds in three UTCs, while Ukrop, Radical Party and People's Power each in one UTC.
Representatives of the Solidarity Party won in the vast majority of regions. In particular, the party showed a 100-percent result in Donetsk region. Its candidates won in both UTcs, where the elections took place for the first time.
The largest number of the candidates from the Solidarity Party will head communities in Dnipropetrovsk region - 17, Volyn region - 12, Cherkasy region - 8, Vinnytsia region - 7, Kharkiv region - 7, Ivano-Frankivsk region - 7, and Lviv region - 7.
op