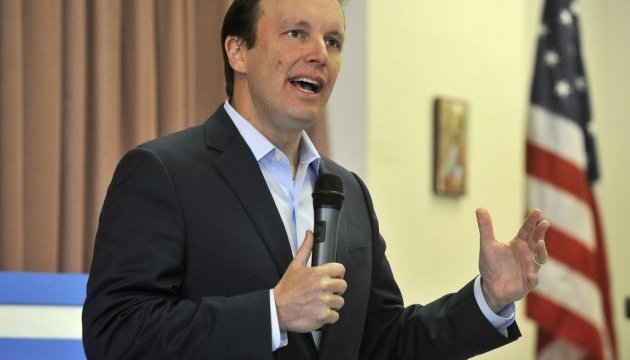 Russia benefits from corruption in Ukraine - U.S. senator
U.S. Senator Chris Murphy has shared his impressions following his trip to Ukraine, the Voice of America has reported, with reference to the politician's page on the website Medium.com.
The purpose of the trip to Ukraine was "to learn more about the ongoing conflict in eastern Ukraine and how the United States can support our allies in Eastern Europe against an increasingly aggressive Russia," Murphy wrote.
During his trip, he also made a speech at Lviv Catholic University.
"These students are primarily concerned with the high level of public and private sector corruption in Ukraine. I learn from them how normalized corruption has become in Ukraine," the senator said.
"Russia benefits from the corruption, because it undermines support for the Ukrainian national government that is trying to rally the country to fight the Russian invasion," he said.
The senator also visited the Yavoriv military base, where a contingent from the Oklahoma National Guard is training the Ukrainian infantry.
"It's also good to see how our training money is being put to good use," the senator wrote.
"The fight for the future of this country has to be waged by Ukrainians, not Americans, but this small investment in training is paying big dividends for regional security," Murphy added.
op