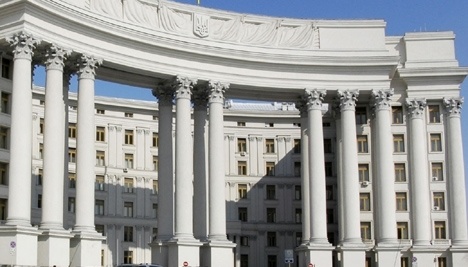 Foreign Ministry expresses protest over decision of Russian court to extend arrest of Pavlo Hryb
The Ukrainian Foreign Ministry has expressed a strong protest over the decision of the court of the Russian Federation to extend the arrest of Ukrainian citizen Pavlo Hryb.
This is reported on the Foreign Ministry's website.
"The Ukrainian Foreign Ministry expresses its strong protest over the decision made by the Oktiabrskiy District Court in the city of Krasnodar of the Russian Federation on October 18, 2017 to extend the term of detention of the illegally detained Ukrainian citizen, Pavlo Hryb, until January 4, 2018," the report reads.
The Foreign Ministry stresses that the detention of Pavlo Hryb in custody in Krasnodar on a fabricated charge is another evidence of the political nature of the case.
The Ukrainian Foreign Ministry demands an immediate release of Pavlo Hryb and calls on the international community and human rights organizations to condemn inhuman treatment by the Russian side with illegally detained Ukrainian Pavlo Hryb and to increase pressure on the Russian Federation in order to release him.
As reported, 19-year-old Pavlo Hryb disappeared in Belarus on August 24. Later it turned out that he was in Krasnodar's detention facility No. 5 on charges of "terrorism." Krasnodar's law enforcement agencies arrested the Ukrainian until October 17.
On October 18, the Russian court extended the arrest of kidnapped Ukrainian citizen Pavlo Hryb until January 4, 2018.
ish