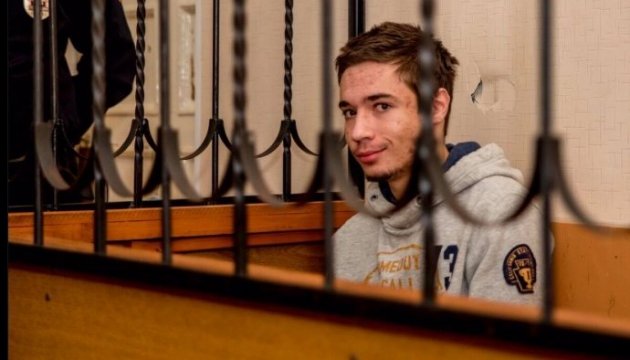 Ukrainian consul to visit Pavlo Hryb in Russia on October 23 – Foreign Ministry
The Consul General of Ukraine in the city of Rostov-on-Don received permission from the Russian side to visit Ukrainian Pavlo Hryb, illegally detained in the pre-trial detention center of Krasnodar, on October 23.
Head of the Consular Department of the Ukrainian Foreign Ministry's Consular Service Vasyl Kyrylych stated this at a press conference in Ukrinform on Wednesday, October 18.
"On October 13, the Consulate General of Ukraine in Rostov-on-Don re-applied for permission to visit illegally detained Pavlo Hryb. According to preliminary information, the consulate received permission to visit Pavlo Hryb on October 23," Kyrylych said.
As reported, 19-year-old Pavlo Hryb disappeared in Belarus on August 24. Later it turned out that he was in Krasnodar's detention facility No. 5 on charges of "terrorism." Krasnodar's law enforcement agencies arrested the Ukrainian until October 17.
On October 18, the Russian court extended arrest of kidnapped Ukrainian citizen Pavlo Hryb until January 4, 2018.
ish