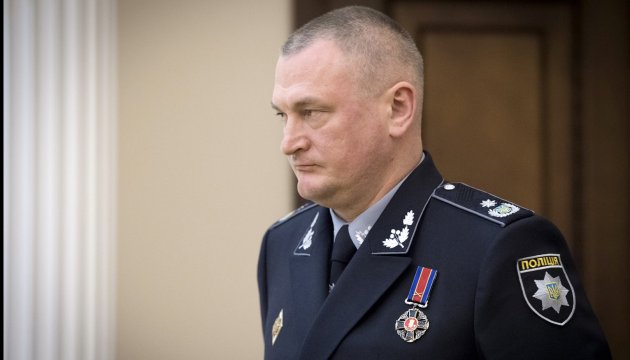 National Police chief Kniazev: Police to prevent clashes in Kyiv city center
Chief of the National Police of Ukraine Serhiy Kniazev states that the law enforcement officers will not allow provoking clashes in the center of Kyiv.
This is reported by the press service of the National Police of Ukraine.
"Nobody will be able to use law enforcement agencies to destabilize the situation in Kyiv. All the citizens have the right to their choice and expression of will, and we, in turn, will ensure their safety," Kniazev said, adding that the law enforcers prevented certain forces from ending the peaceful rallies in a possible bloodshed.
He noted that the functions of the police is to ensure safety of the participants in peaceful rallies in the center of the capital, but at the same time the law enforcers must ensure the proper functioning of the state bodies, particularly, the Verkhovna Rada of Ukraine.
According to him, now the situation in the place of holding mass events is controlled. There is a sufficient number of police officers and military personnel of the National Guard to ensure the safety of citizens and the smooth functioning of state institutions.
As reported, four people were injured in mass events outside the building of the Verkhovna Rada on Tuesday, October 17.
ol