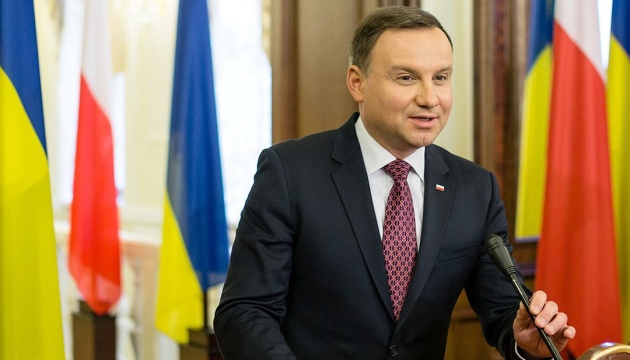 Duda, Erdogan insist on resumption of territorial integrity of Ukraine
Russian aggression in Ukraine must end with resumption of the territorial integrity of Ukraine.
Polish President Andrzej Duda said this during a joint press conference with Turkish President Recep Tayyip Erdogan in Warsaw, an Ukrinform correspondent reports.
"We have agreed that Ukraine is the main goal in the policy of NATO and the EU [in the east of Europe]. In addition, Ukraine has to resume its territorial integrity and the Russian aggression in Ukraine should end with the fact that Ukraine resumes control over its borders in accordance with international agreements and international law," Duda said.
The president of Poland stressed that he expected Turkey to support NATO policy in the context of strengthening the eastern flank of the Alliance.
ish