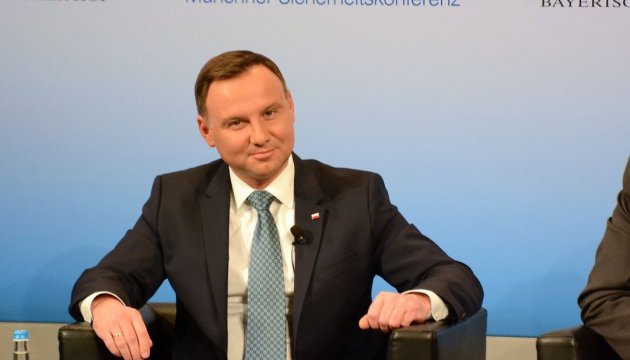 President Duda in Ukraine to talk about Russian aggression and restoration of destroyed infrastructure – Waszczykowski
Polish President Andrzej Duda will visit Kharkiv at the end of the year, and during the visit he will pay attention to Russia's aggressive role in Ukraine and will focus on Warsaw's assistance to Kyiv in the restoration of destroyed infrastructure in the east of the country.
Polish Foreign Minister Witold Waszczykowski said this in an article published in the Rzeczpospolita newspaper on Tuesday.
"During the visit of President of the Republic of Poland Andrzej Duda to Kharkiv, he will confirm Poland's position in the issue of Russia's violation of key norms of the international law, as well as participation [of Poland] in the restoration of Ukraine's regions destroyed due to armed aggression," Waszczykowski wrote.
He has stressed that Poland is among the countries that are convinced that "the international community must oppose the armed violation of the international system in spite of heavy losses for Poland, especially for Polish entrepreneurs."
ish