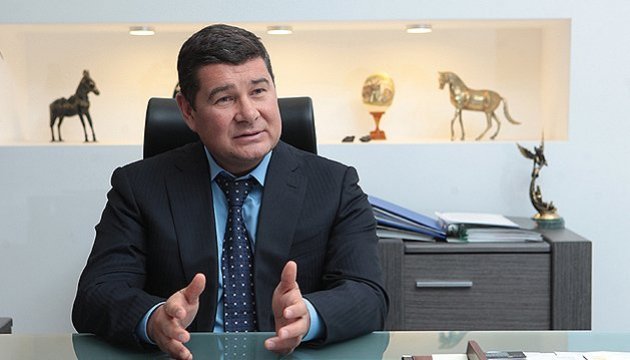 Fugitive Ukrainian MP Onyshchenko claims he received political asylum in April
Ukrainian lawmaker Oleksandr Onyshchenko, who is suspected of organizing a corruption scheme and is currently hiding from Ukrainian justice abroad, claims that he received political asylum on April 4.
"I was granted asylum on April 4," he told Ukrayinska Pravda online newspaper.
He did not specify what country granted him asylum, saying only it was not the UK.
As a reminder, on July 5, the Verkhovna Rada of Ukraine agreed to allow criminal prosecution, detention, and arrest of Onyshchenko. Ahead of this move, he fled Ukraine having taken advantage of his parliamentary immunity.
Onyshchenko is suspected of "creating a criminal organization for the purpose of taking possession of the funds derived from the sale of natural gas produced by operators of joint venture companies under agreements on cooperation with PJSC Ukrgazvydobuvannia. According to preliminary data, as a result of this gas scheme, the state suffered damage in the amount of UAH 3 billion.
Currently, Oleksandr Onyshchenko is on the national wanted list. Interpol refused to put Onyshchenko on an international wanted list.
ol