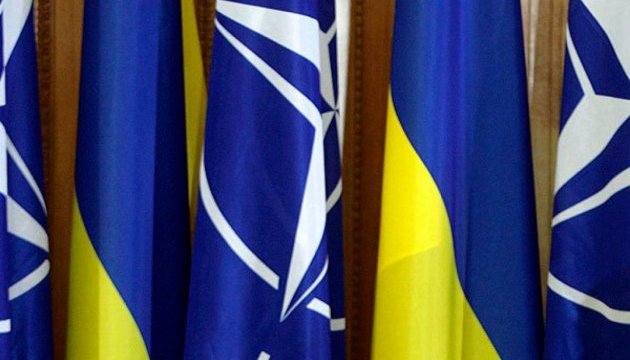 Ukraine will definitely join NATO - president
Ukraine will definitely become a member of the North Atlantic Alliance, Ukrainian President Petro Poroshenko has said.
He stated this during an oath taking ceremony for students of the Ivan Bohun Military Lyceum on Sofiyska Square in Kyiv on Saturday, an Ukrinform correspondent reports.
"The years of exhausting training are ahead of you. The state will spare no effort to prepare you for the best defense of the fatherland. It's you that will build and defend an independent state of the 21st century… There is no doubt that future officers and generals, ambassadors and ministers are among these mature teenagers. Perhaps the future president or perhaps even the NATO secretary general, because Ukraine will definitely become a member of the alliance," Poroshenko said.
He wished the lyceum students to be worthy of the military victory of all who defended the fatherland at various times.
"Today hundreds of commanders who graduated from the lyceum, equipped with deep knowledge of the latest approaches to holding armed struggle, demonstrate a high level of professionalism and skills... Today, you, dear lyceum students, join this knightly order. You have chosen for yourself the hard road of a man in uniform, the road of a defender of Ukraine - a serviceman, border guard, intelligence officer," Poroshenko said.
op