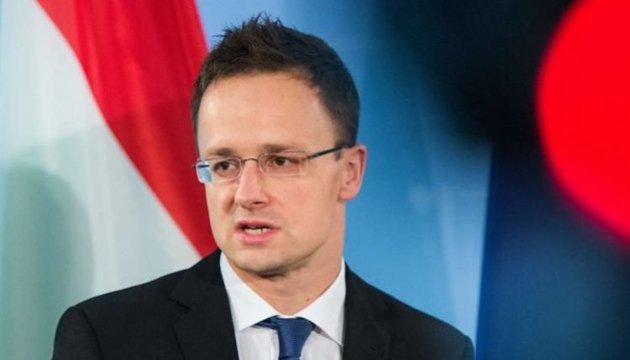 Hungarian foreign minister declines to meet with Klimkin in Zakarpattia - media
Hungarian Foreign Minister Peter Szijjarto has declined the offer of his Ukrainian counterpart Pavlo Klimkin to meet in Zakarpattia to discuss the education law, Yevropeiska Pravda has reported, with reference to Hungarian newspaper Magyar Nemzet.
Szijjarto visited Uzhgorod on Monday, October 9, where he met with the leaders of organizations of Hungarians residing in Zakarpattia and the leaders of historic churches to agree on their points of view.
While commenting on Klimkin's repeated proposal to visit Zakarpattia together and discuss the law on education, Szijjarto said that his Ukrainian counterpart was late, as it was necessary to ask Hungarians of Zakarpattia about their opinion before the law was approved.
In addition, Szijjarto plans to initiate in Luxembourg the revision of the Association Agreement between Ukraine and the EU because of the law on education.
Earlier, Ukrainian Foreign Minister Pavlo Klimkin invited his Hungarian colleague to jointly visit Zakarpattia.
On September 25, Ukrainian President Petro Poroshenko signed the law on education, which introduces a 12-year secondary education in Ukraine. The document stipulates that the language of the educational process in educational institutions is the state language - Ukrainian.
Poland, Romania, Hungary, Greece and Bulgaria expressed concern about the provisions of this law concerning the language of instruction of representatives of national minorities in Ukraine.
On September 26, the Hungarian government said it would block all further EU decisions aimed at bringing Ukraine closer to the EU due to the law on education.
op