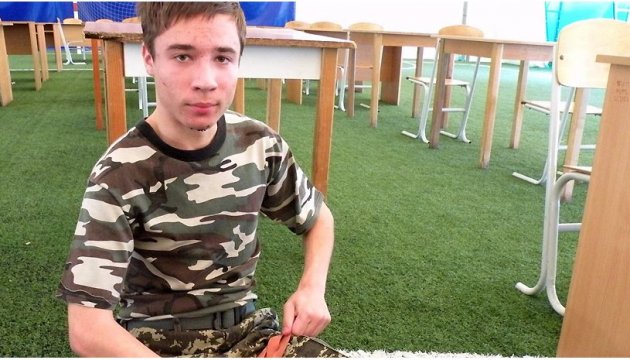 Russia must immediately release illegally detained Pavlo Hryb – EU Delegation to Ukraine
The EU Delegation to Ukraine expects that Ukrainian Pavlo Hryb and other Ukrainian citizens illegally detained and convicted in Russia will be immediately released.
This is stated in the statement made by the EU Delegation to Ukraine.
"The EU Delegation to Ukraine met with Ihor Hryb, the father of Pavlo Hryb, abducted in Gomel, Belarus, on August 24. Pavlo Hryb is now in the pretrial detention center in Krasnodar, the Russian Federation. There is still no clear verdict of guilty against him delivered by the Russian authorities, except for general charges of committing a terrorist act," the statement reads.
As noted, Pavlo Hryb's unreasonable detention poses a serious threat to his health, since he needs special medical treatment that he has not yet been provided with.
"His case is another example of gross violations of human rights and fundamental freedoms that the Russian government is carrying out against the citizens of Ukraine. An illegal abduction of a person in the territory of a third country was also revealed in the case of Pavlo Hryb. We expect that Pavlo Hryb and all other Ukrainian citizens, illegally detained and / or convicted, will be immediately released," the statement of the EU Delegation to Ukraine noted.
As reported, on August 27, a Ukrainian citizen and a former border guard officer, Ihor Hryb, appealed to the Ukrainian Embassy in Minsk with a statement that his son, Pavlo, born in 1998, disappeared in Belarus.
On August 24, the young man left Chernihiv for Gomel and disappeared there. Ihor Hryb initially searched for his son in Belarus independently. Police representatives in Gomel reported that his son had been placed on the wanted list by the FSB of the Krasnodar Krai of Russia under an article "terrorist act."
ish